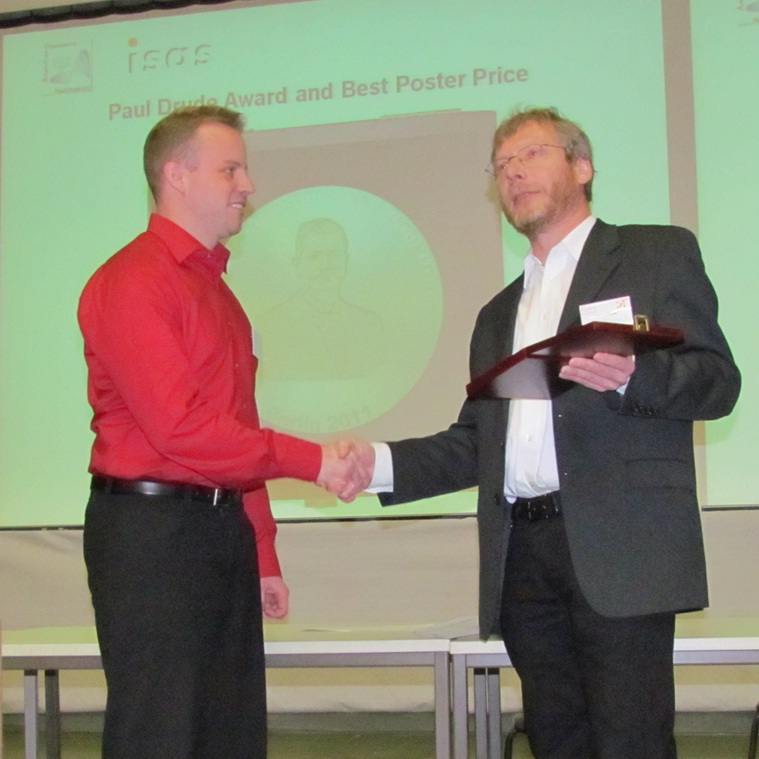 Professor Dr. Norbert Esser, Technical University Berlin, Germany, Chair of the WSE Organizing Committee, hands over the 2011 Paul Drude Medal to Daniel Schmidt during the 6th WSE in Berlin, Germany, on Wednesday, February 23, 2011.


Daniel Schmidt, Postdoctoral Researcher, University of Nebraska-Lincoln, is the recipient of the 2011 Paul Drude Medal for his contributions to the field of spectroscopic ellipsometry with a strong focus on anisotropic three-dimensional nanostructures called sculptured thin films. In his presentation "Spectroscopic Ellipsometry of Sculptured Thin Films made by Glancing Angle Deposition" Daniel presented optical and magneto-optical properties of sculptured thin films from metals and metal alloys.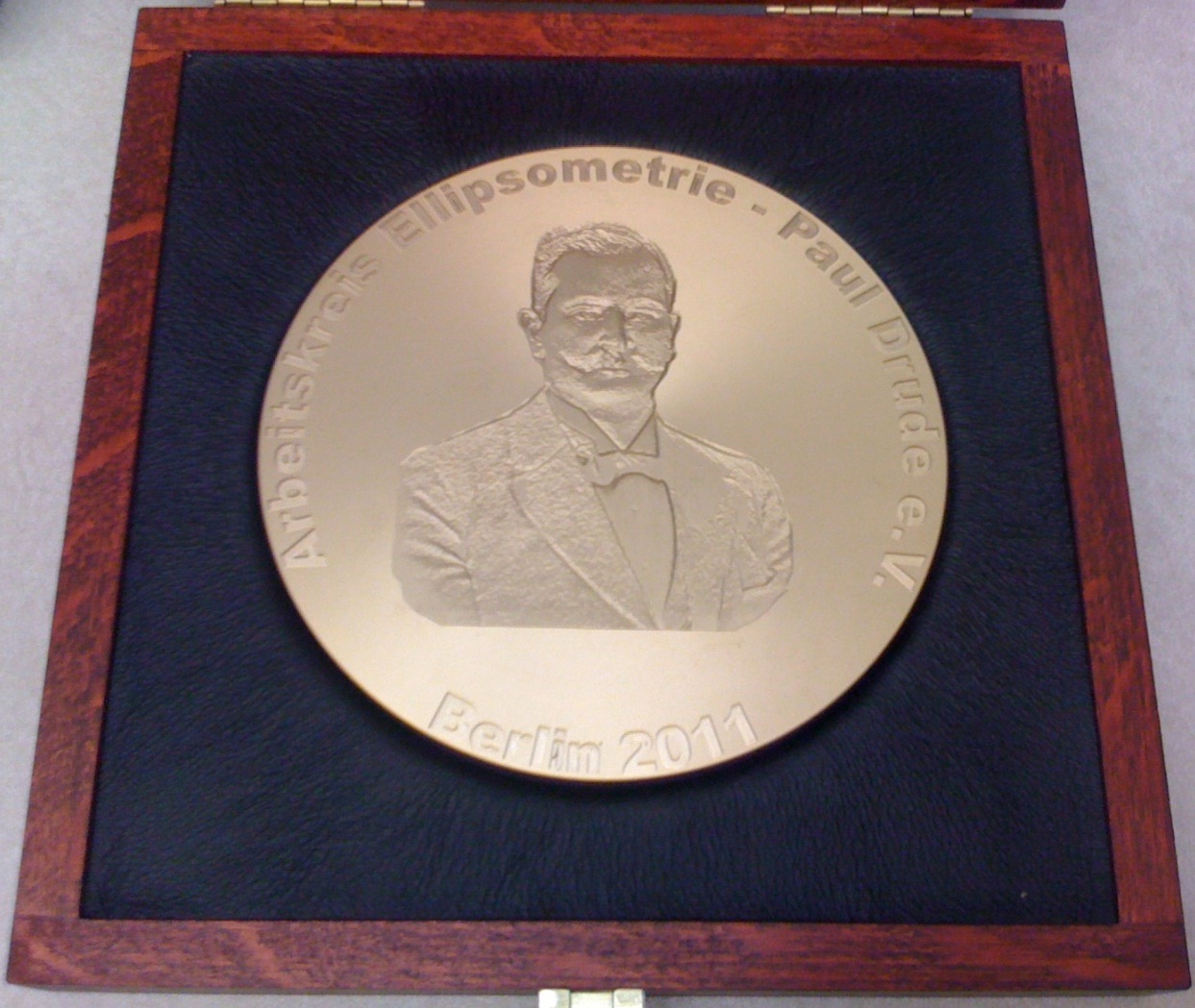 The 2011 Paul Drude Medal.
The Paul Drude Medal is named in honor of Paul Karl Ludwig Drude (1867 - 1906), who invented and first applied ellipsometry. The Paul Drude Medal is presented by the Organizing Committee Chairman at a ceremonial session of the Workshop Ellipsometry (WSE). The Paul Drude Medal is given at each Workshop Ellispometry to an up-and-coming young scientist for the field of ellipsometric metrology or spectroscopy. The 6th WSE Paul Drude Medal is sponsored by the "Arbeitskreis Ellipsometrie (AKE) - Paul Drude e. V." and includes a medal and a monetary prize of 750 Euro.